future felt perfume pouches made from 100% recycled plastic bottles
future felt perfume pouches made from 100% recycled plastic bottles
Myrrh and Moksha is here to serve as a point of conscious contact; to awaken you to your own beauty, through the environment that enables us to breathe, and to smell fragrance.
may we honour and respect the wonders of earth, our home.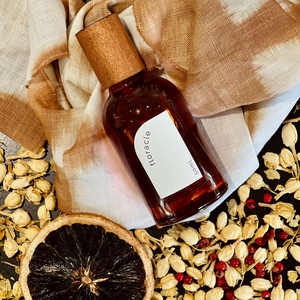 WORKSHOPS
Keep an eye out here for information about our regular workshops. You can also stay up to date with events & insights from M & M perfumery by visiting our social media pages, or sign up to our mailing list in the link at the bottom of this webpage.
Feel free to enquire via email about private bookings.
BOOK HERE (and for workshop details)