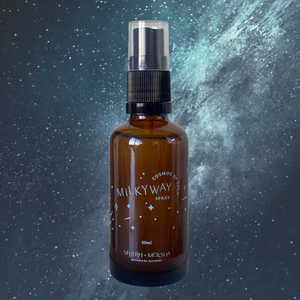 create your own cosmos of calm
a spray for spaces, pillows & linen (lavender re-imagined).
for that 5th dimensional, milkyway experience, alongside lavender, we've blended in frankincense to take you to greater heights, balsam peru for its vanillary swirl, and coriander seed for the final sparkle.
materials: lavender, cape chamomile, frankincense, balsam peru, coriander seed, alcohol denat. dist. water.